WELCOME!!! 
Welcome to the Mission Road Church of Seventh-day Adventists website.  Although our church is historically a "Japanese" church (previously known as the Loma Linda Japanese Church), we are an international group open to all people. We have services in both English and Japanese.  We invite you to come and join us in our praise of our Lord and  Savior.  And may your visit with us be a foretaste of what the Family of God in heaven will be like!
Sabbath School is from 10 am; Worship from 11 am.


Mission Road Church
It's been over three years now since we purchased the church at 27240 Alabama Street, Redlands, CA 92373.  We continually praise God who miraculously provided a way for us to buy the property that was already in escrow. And we are grateful to the Christian developers who backed out of escrow so that we could purchase the church property.
We are now in Phase I of plans to renovate our facility. Phase I will include a sidewalk and landscaping on Alabama Street, much needed parking lots, connecting to the city sewer  system, a fellowship hall extension and new restrooms. We have already reroof the buildings and put on new paint to the exterior. If you would like to join us in beautifying our church, please send a donation to the above address.   
Photos of our Grand Opening Celebration.  MAP to our New Church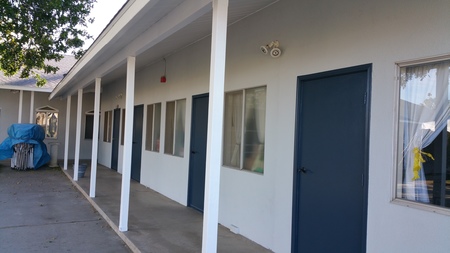 Click to Donate to our Building Project
♦♦♦

Happy Retirement to Pastor Dean!!
Sabbath, August 25, was Pastor Dean's last Sabbath with our church as Senior Pastor--he is retiring after nearly 22 years with Mission Road Church. To honor his faithful service and constant dedication, the church celebrated with several events throughout the month of August: A special vespers on Aug. 3; a "Farewell Banquet" for the whole church on August 11 with food catered by Two Guys Pasta and Pizza and El Coyote; a "Dinner Cruise" from Newport Beach on August 19; and a Dodgers' game (Pastor Dean's favorite team) on Labor Day. Some pictures from the banquet:

Farewell Banquet




Battle of the Bands
On July 21, the praise and worship teams put on a show for the church, playing hit songs from the '60s through the 2010s. Three groups competed for the coveted "FriChik Trophy," with the "JellyBeanz" coming out on top for the second consecutive year. Many thanks to everyone who helped set up the stage and lights, as well as the excellent PA crew. A special thank you to Island Grinds Shave Ice for serving up some delicious shave ice and for donating the proceeds to our church building project! A good time was had by all.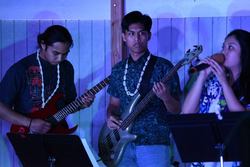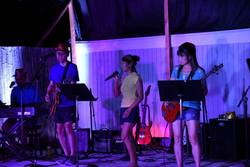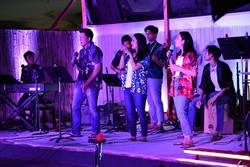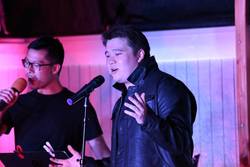 What's a Manapua?
 If you have ever visited our church, you might hear the word "Manapua." What in the world is a manapua? Well, its the Hawaiian version (that means, BIG) of a steam bun with all types of filling: gluten charsiu, gluten BBQ, Asian vegetables, sweet beans, etc. Once a month, people can purchase these delicious buns. There is a set quota for each month so be sure to order early. All proceeds go to our church building fund.
Pictures of members making Manapua

See photos of misc church events on our Facebook Account